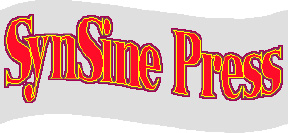 Current Publications
Synsine Press
Looking for original series book art? See our sale page
Hardy and Hardy Investigations

Tony Carpentieri with Paul Mular

Seventh Edition, 920 pages in three perfect-bound volumes. Plus a CD with more info!

Hmmm. Maybe if I get motivated I'll put all the supplemental information up here. Save me a couple of bucks on blank CDs. Oh, let's do it! See the green links below. Use 'em as you like - but give credit where credit is due.

Kingsport_Printing_History.pdf

Mystery_of_the_Desert_Giant.pdf

Complete_text_all_228_volumes (hehe).pdf

ISBN 978-1-891388-06-4

$44.44

The Hardy Boys from 1927 to 2016 including all the information you ever wanted to know (along with some stuff you probably don't care about.)

Open a PDF file for The Tower Treasure section. Just about the complete seventh edition version, though formatting and pagination are off somewhat.
The Lost Hardys: A Concordance

Robert L. Crawford

86 pages.

ISBN 0-9639949-6-4

$17.95

Who, what, when, where of the original (pre-revision) 38 volumes of the Hardy Boys series. Now with a perfect binding. Whee!

Download a PDF file of the first few pages of the text.
Sorry, we no longer have any copies of:
Series Books and the Media; or, This Isn't All
Frank and Joe Turn Blue
Clark's Guide to Margaret Sutton's Judy Bolton Mysteries
The Adventures of Susan Slut
The Girls' Series Companion
A Guide to Judy Bolton Country
Schoolgirl Shamuses, Inc.
The Vicki Barr Encyclopedia
The Dana Girls Guide
Well, feel free to send an email. If I do have the rights to a title you desire, I'll discuss it with the author(s) if applicable, and get back to you. Well, not Susie, 'cause no one really knows who has the rights to the individual stories anymore. And not SBaTM, since I'd need to shell out a bunch of bucks to David and Ilana, so much that it isn't worth it to anyone. And Laurie seems to have disappeared. But, heck, I'll hand print F&JTB if you want it. And the others? Go for it!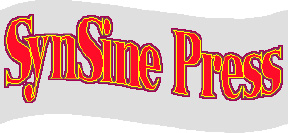 2908 Valvent Court
Henderson NV 89044
(925) 876-8409
hardy-boys@comcast.net
e-mail: Mary Carpentieri
7.725% sales tax if shipped to Nevada
Cash, checks, or money orders
Print out a somewhat handy order form
and mail it over.
Media mail shipping is $4.75 for the first book and $1.85 for each additional volume to US addresses. Priority shipping is $16.50 per volume.
The three volume set of H&HI counts as one book for shipping purposes.
email for rates outside of the USA. It's a lot...
Remember. Widdle Bobby LOVES our stuff!
Want some hilarity? Look up http://www.tomswiftlives.com/who_is_the_mysterious_other
Or see what Bobby liked to post in the old alt.books.nancy-drew. And that was before his failed suicide attempt. Not that he had much cognitive ability earlier...