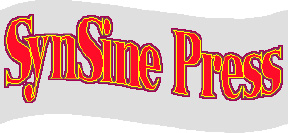 Current Publications
Synsine Press
Looking for original series book art? See our sale page
Hardy and Hardy Investigations

Tony Carpentieri with Paul Mular

Seventh Edition, 920 pages in three perfect-bound volumes. Plus a CD with more info!

Hmmm. Maybe if I get motivated I'll put all the supplemental information up here. Save me a couple of bucks on blank CDs. Oh, let's do it! See the green links below. Use 'em as you like - but give credit where credit is due.

Kingsport_Printing_History.pdf

Mystery_of_the_Desert_Giant.pdf

Complete_text_all_228_volumes (hehe).pdf

ISBN 978-1-891388-06-4 $44.44

The Hardy Boys from 1927 to 2016 including all the information you ever wanted to know (along with some stuff you probably don't care about.)

Open a PDF file for The Tower Treasure section. Just about the complete seventh edition version, though formatting and pagination are off somewhat.
The Lost Hardys: A Concordance

Robert L. Crawford

86 pages.

ISBN 0-9639949-6-4 $17.95

Who, what, when, where of the original (pre-revision) 38 volumes of the Hardy Boys series. Now with a perfect binding. Whee!

Download a MS Word file of the first few pages of the text.
Sorry, we no longer have any copies of:
Series Books and the Media; or, This Isn't All
Frank and Joe Turn Blue
Clark's Guide to Margaret Sutton's Judy Bolton Mysteries
The Adventures of Susan Slut
The Girls' Series Companion
A Guide to Judy Bolton Country
Schoolgirl Shamuses, Inc.
The Vicki Barr Encyclopedia
But if you ask real nice-like, and if I can find the backup disks, I might just be able to print up a copy or two.
Never mind about that last statement. After the last fellow (of many,) with "helpful" advice, I'm not going to reprint any more. Besides, I'm not even sure I still own the rights to some of these.
Well, feel free to send an email. If I do have the rights, I'll discuss it with the author(s) if applicable, and get back to you.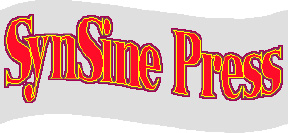 2908 Valvent Court
Henderson NV 89044
(925) 876-8409
hardy-boys@comcast.net
e-mail: Mary Carpentieri
7.725% sales tax if shipped to Nevada
Though we used to only take cash, checks, or money orders, I guess we can do this paypal thing. Paypal to the above email address works fine.
or
Print out a somewhat handy order form
and mail it over.
Media mail shipping is $4.50 for the first book and $1.75 for each additional volume to US addresses. Priority shipping is $14.50 per volume.
email for rates outside of the USA. It's a lot...